JHawk Licensing
JHawk Licensing and pricing is straightforward and simple. We offer two categories of license - Commercial and Academic. Our full range of licenses is outlined in the table below. Some features are only available at particular license levels. The link in the left hand column will give you more information on these features. Commercial licenses come in five flavours -
Starter - aimed at students and individual developers who are interested in code metrics and want to experiment with them and are looking for a low cost entry to the subject.
Personal - aimed at individual developers who want a cost effective tool to measure particular aspects of their code.
Professional - aimed at individual developers who are producing Java products and require constant automated monitoring and interpretation of specific code metrics.
Site - the Professional tool licensed for use by all developers at a single physical site.
Corporate - the Professional tool licensed for use by all developers in a single corporate entity.
Commercial Licenses include one years free updates of the software. After that a renewal fee (shown in brackets beside the price below) is charged for each year of updates. Note that the commercial product is still active after one year and you are still licensed to use it. If you do not renew at the end of the year then you will need to re-purchase the product should you subsequently wish to upgrade to the next version.

JHawk is a a static code analysis tool - i.e. it takes the source code of your project and calculates metrics based on numerous aspects of the code - for example volume, complexity, relationships between class and packages and relationships within classes and packages. For a discussion on why static code analysis in general (and JHawk in particular) is a cost-effective means of assessing and ensuring code quality see our latest paper - Where's my ROI?

Academic licenses for the purposes of research can only be purchased by academic institutions and have a number of conditions attached to their purchase. You will need to read these conditions prior to purchasing an academic license. You can do so by following the link associated with this text or by clicking the 'See conditions' link in the table below. Research licenses include 3 years of free updates.

We also provide special licensing deals for consultancy companies who wish to install JHawk on their clients site - contact us at info@virtualmachinery.com with 'Consultancy' in the message title.

*** The Starter license only supports CSV export. ** Starter and Personal Licenses sold in Europe include VAT. All other licenses exclude VAT. If you have a VAT exemption number please make sure that you use this when purchasing.
Academic License Program
The Research license is a full commercial license at a reduced rate for recognised academic institutions.
Research License
This is a full version of the JHawk product equivalent to the Professional Site license and including all of the JHawk elements that are part of that license. The Academic License can be used by all the researchers within a single research department.
To obtain a research license you must use the following procedure –
Send an email to info@virtualmachinery.com with 'JHawk Research License' in the title. This email is your license application and must include : -
Your name
The Academic institution that you are a staff member of and a link to its website that confirms your status at this institution
When we are satisfied that your details are correct we will send you an email with a link to the purchase code for the license. When you purchase this license you will not receive the JHawk application – simply a text file informing you that we will be sending you the application
When we see your payment go through we will then email you the license. This should take no longer than 10 working days.
You may be interested in some of our other products. All have demo or trial versions. Just click on the links below to find out more -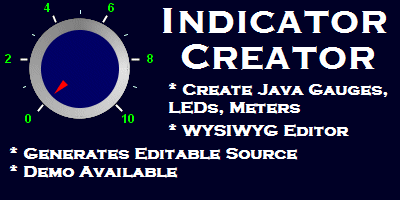 Oracle and Java are registered trademarks of Oracle and/or its affiliates. Other names may be trademarks of their respective owners.